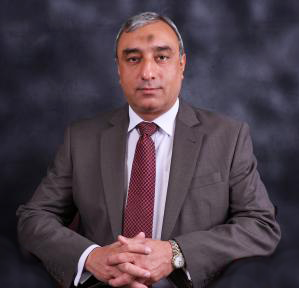 Ihsan Ullah Ihsan
Senior Executive Vice President - Remedial Asset Management Group
Mr. Ihsan Ullah Ihsan has completed his MBA from the Institute of Business Administration, Karachi and has earned his B.Sc. in Mathematics and Statistics from the University of Peshawar. He is balanced, versatile and well-rounded career banker having strong experience and proven track record spanning over more than 25 years. His core areas of expertise include Corporate & Investment Banking, Risk Management, Project Financing and Islamic Banking, coupled with excellent and all around expertise (products, business and control functions) of banking. He also has hands-on experience in successful mergers & acquisitions, business revival and workout plans. Besides, he also has served on the Boards of listed and unlisted companies as Director.   
Before joining the Bank of Khyber, he was associated with Al Baraka Bank (Pakistan) Limited and Burj Bank Limited as Chief Risk Officer. Prior to that, he worked as Head – Corporate Banking with Pak Brunei Investment Company Limited where he established the function and developed healthy corporate credit portfolio. Mr. Ihsan has also worked with the State Bank of Pakistan as Desk Incharge/Divisional Head and Crescent Commercial Bank Limited (now Samba) in various capacities mostly covering business development and relationship management. He has attended various specialized courses both, locally and internationally.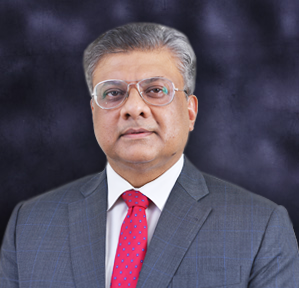 Syed Furrukh Zaeem
Senior Executive Vice President - Treasury & Investment Banking Group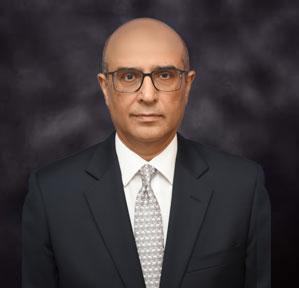 Moin Rana
Executive Vice President - Operations & Support Group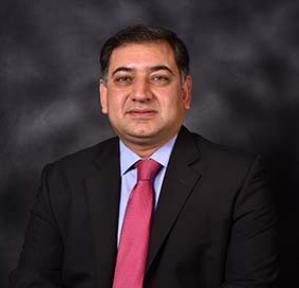 Sher Muhammad
Executive Vice President - Conventional Banking Group
Mr. Sher Mohammad Mohmand Joined the Bank of Khyber in 2011.  Presently working as Executive Vice President - Conventional Banking Group. He has done Msc. in Management with Finance from University of Bath, UK. Beside this he has also done Bsc. in Civil Engineering from UET, Peshawar. The professional career of Mr. Sher Mohammad Mohmand spreads over 15 years. Before taking the charge as Group Head Coventional Banking, he has been looking after Human Resource Devt Group as Group Head. His professional career includes working with one of the Multi National Organizations called KPMG, Pakistan, as Manager.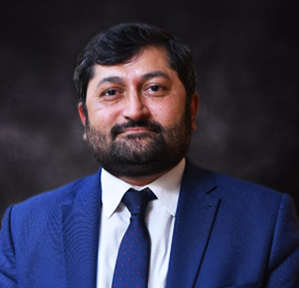 Irfan Saleem Awan
Executive Vice President - Chief Financial Officer, Chief Risk Officer (Acting)
Mr. Irfan Saleem Awan is a Fellow member of the Institute of Chartered Accountants of Pakistan and a Certified Director from Pakistan Institute of Corporate Governance. He also holds Advanced Certificate in AAOIFI Shariah Standards from the Institute of Business Administration (IBA-CEIF), Karachi.
His professional career spans over two decades with experience of working in various areas including Finance, Compliance, Enterprise Risk Management, Strategic Planning, Company Secretarial and External Audit. He completed CA training from Ernst and Young, Pakistan (Ford Rhodes Sidat Hyder & Co.) (Oct-1998 to Feb-2003) and subsequently worked there as an Audit Supervisor. After leaving the firm in Sep-2003, he has worked in the financial industry with various organizations including Prime Commercial Bank Limited, Askari Commercial Bank Limited, Askari Investment Management Limited, KASB Funds Limited, Pak-Libya Holding Company (Pvt.) Limited and Summit Bank Limited.
Prior to joining Bank of Khyber, he was working with Summit Bank Limited (Aug-2014 to Feb- 2021) and his last assignment was Chief Financial Officer with additional acting charge of Head Risk Management Division. He was also a nominee director from Apr-2019 to Feb-2021 on behalf of Summit Bank Limited on the Board of its wholly owned subsidiary Summit Capital (Pvt.) Limited; where he also remained the Chairman of subsidiary's Board from Jul-2020 to Feb-2021.
Mr. Irfan joined Bank of Khyber as Chief Financial Officer & Executive Vice President in February 2021.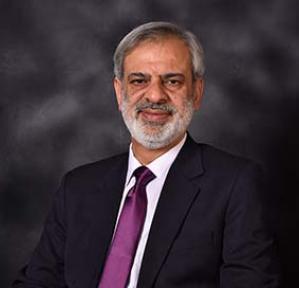 Khalid Abdul Aziz
Executive Vice President - Chief Compliance Officer, Compliance Group
Khalid Abdul Aziz is currently serving as Executive Vice President - Chief Compliance Officer, Compliance Group. He joined The Bank of Khyber in 2015 as Head, Banking Operation Division (Conventional). His career in banking spans over 38 years. He Joined Habib Bank Limited in 1982 and progressed through various posts of different banking areas such as Trade, Operations, Business, Compliance & Service Quality. In April 2014 he was then promoted as Regional General Manager Operations and subsequently in July 2015 he was transferred to Mirpur Region as Regional General Manager Operations. During his banking career he has achieved various awards  (Silver Medal, Gold Medal) in lieu of his excellent performance. He has a multicultural banking experience due to serving in Afghanistan, Dubai and Pakistan.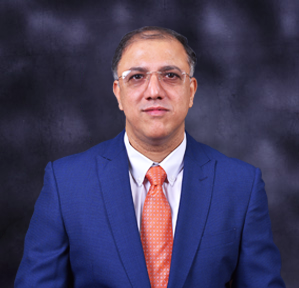 Muhammad Asif
Executive Vice President - Human Resource Development Group
Mr. Muhammad Asif is a seasoned Banker and thorough HR professional having Twenty (20) years of diversified experience with different banks. He started his career with Small & Medium Enterprises Development Authority (SMEDA) as Management Associate in year 2000. He then moved to State Bank of Pakistan under State Bank 's Official Training Scheme (SBOTS). He served both State Bank of Pakistan and National Institute of Banking & Finance (NIBAF) during the said tenure.
Before joining The Bank of Khyber, he remained associated with Askari Bank Limited on different senior HR positions including, Acting Country Head Human Resources, Head Learning & Development and Head Organizational Development & Recruitment
Besides his professional exposure, he has done Masters in Public Administration from University of Peshawar. He has attended various trainings / courses relating to Human Resources organized by State Bank, Askari Bank, "Schuitema", "Nutshell World HR" and many others. Mr. Muhammad Asif is currently Serving as Executive Vice President, Group Head, Human Resource Development Group.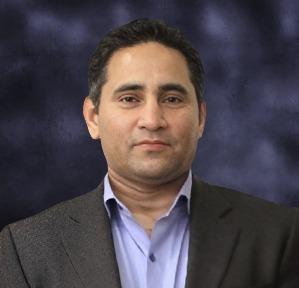 Asim Bashir
Executive Vice President - Digital And Consumer Banking Group
Mr. Asim Bashir, Group Head Digital & Consumer Banking has over 25 years of experience that specializes in digital channel transformation, business process reengineering, strategic planning, and partnerships. He started his career in Bank of America in Pakistan after which he went on to serve Union Bank Limited and Askari Bank. At Askari Bank he served his longest tenure and worked on prominent positions such as Country Head Alternate Delivery Channels, Country Head Consumer Banking and lastly Country Head Digital Banking. At Bank of Khyber Asim leverages the experience and knowledge from his last 3 roles and leads Digital & Consumer Banking, Alternate Delivery Channels, Payment Schemes and Marketing.
Mr. Asim Bashir received his Masters in Business Administration (MBA) from SZABIST and additionally holds diplomas in both Project Managements and Human Resource Management.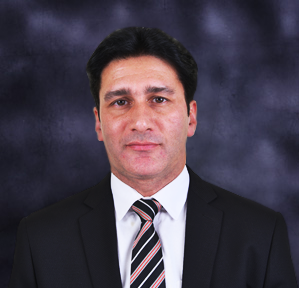 Ali khan Arbab
Senior Vice President - I - Islamic banking Group (Acting)
Mr. Ali Khan Arbab did his Masters in Economics from University of Peshawar in the year 2002. Additionally, he holds a Master's degree in Business Administration from Institute of Management Studies University of Peshawar with Majors in HRM. He started his banking career with Bank Alfalah Limited in 2005 as a Management Trainee Officer. He worked in different roles related to Branch Banking, Retail and Credits for 12 years. He left Bank Alfalah in May 2017 as Area Manager and joined BOK as Head Islamic Liabilities, currently he is serving as Group Head Islamic banking (Acting).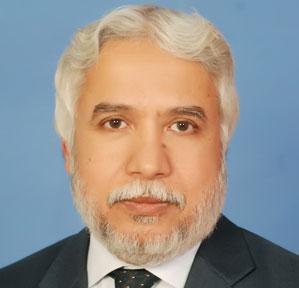 Mohammad Fawad Saddozai
Executive Vice President - Head, Remedial Asset Management Division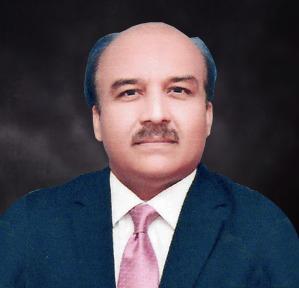 Muhammad Ali
Senior Vice President - I - Company Secretary (Officiating)
Mr. Muhammad Ali has an extensive experience of 31 years in the banking industry. During his career, he worked in diverse areas like IT, finance, liabilities, branch banking, credit, corporate affairs and shares. He also remained on visiting faculty of different universities. He worked in Islamic Investment Bank Ltd. on senior position before joining the Bank of Khyber.
He joined the Bank of Khyber as Head Shares and spearheaded the Initial Public Offering (IPO) of the Bank and the subsequent Right, Bonus and Cash Dividends in a professional manner by complying with all the applicable rules and regulations as per defined timelines. Apart from this, he also served as Assistant Company Secretary since 2008 on the Board of the Bank of Khyber before elevation to the post of Company Secretary.
He holds Master degree in Business Administration and a Post Graduate Diploma in Islamic Banking & Finance. He has completed Stage I & II of JAIBP and is a Professional Banker.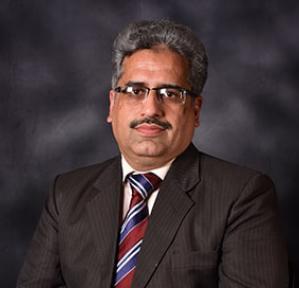 Asif Naseem
Senior Vice President - Head, Consumer Finance Division
Mr. Asif Naseem Joined BOK in year 2015, his educational levels were completed from the renowned institutions of Peshawar; Graduation from Edwards College and MBA from Peshawar University. The professional career started in 1988 as officer in Habib Bank Ltd. After completing the basic banking training at Habib Bank Head Office Karachi, worked in different banking departments including the branch managerial job in foreign branches at Muscat Oman. Also holding Diploma from Institute of Bankers in Pakistan. Lastly handled the assignment of Regional GM Credit at HBL RHQ Peshawar. Presently working as Head of Retail Banking. 
Subscribe to News & Updates